Poldertaal Den Haag: Conversation in a small group with an experienced teacher
Poldertaal in The Hague
at 10:00 to 11:30 Tuesday 6 September and Weekly
You learned some Dutch but you don't feel comfortable enough to talk? Practice in a small group with an experienced teacher! Mondays. There'll be a maximum of 5 students. Wee ..
Conversation and grammar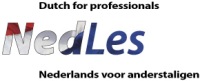 NedLes in Amsterdam
at 19:00 Tuesday 6 September and Weekly
You understand a lot but you have trouble speaking ? You the grammar rules, but it-s difficult to use them in a conversation? You want to improve your speaking skills in a structured w ..
Practice Dutch @ the BoekenCafe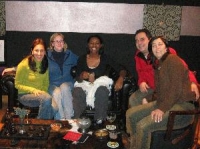 Boeken Cafe in Eindhoven
at 20:00 to 22:00 Tuesday 6 September and Weekly
We meet every Tuesday evening to Practice Dutch at the Boeken Cafe. See the news section on the web-site for a blurb about the last session. Every Tuesday, with the exception of hol ..
Excellent Dutch lessons in Amsterdam, Utrecht and Den Haag

Excellent Dutch in Amsterdam
September and Monthly
Private and group lessons Amsterdam Conversation skills on solid base of pronunciation, grammar and spelling. For social or professional purposes. Studies nt2 - inburgering. Regul ..