Advertise your Activity
Activities can be included on the Elynx website within hours of being received. They remain on Elynx until the date of the Activity passes, or indefinitely for on-going Activities. All Activities are included weekly on the Activity email.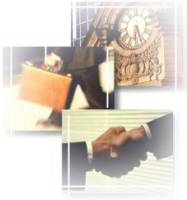 Amsterdam American Business Club - Monthly Lunch
At 12:00 Monday 19 January and every third Monday of each Month

39€ for a nice 3 course with wine. We meet on the third Monday of each month, and have about 60-65 persons attending regularly. As a new member you get to stand up ant tell a bit ab ..
Decide on a Directory Entry
A Classified Directory Entry, which includes a searchable (you can be found with Google) text component, and an optional click-through logo or banner. Contents can be changed for free, by you through the Elynx website.
English Speaking Hair-Stylist in Amsterdam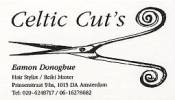 Eamon Donoghue, 06-16278682, ed66irl@yahoo.co.uk
Eamon Donoghue, Prinsenstraat 9, 1015 DA Amsterdam

International Experienced,English Speaking Hair Stylist, specialising in all aspect´s of Cutting,Colouring to include Hi-Liting/Lo-Liting etc,etc now available in the centre of Amsterdam!!

For appointment/consultation, please contact Eamon Donoghue 06/16278682.
Settle on a Standard Notice
Standard Notices to be submitted by you through the Elynx website. Each Notice will be included once on one of the weekly Notice emails and will remain on the website for four weeks.
Choose a Phoenix Notice
A Phoenix Notice follows the same cycle as Standard Notices, but instead of being removed at the end of four weeks, it will be re-born as a New Notice. Contents can be changed for free, by you through the Elynx website.
Be Home Rentals
Lucienne Kooistra, 0031(0)297-526747, 0031-(0)6-54772859, info@behomerentals.nl
Your agent for luxurious houses and apartments rentals furnished and unfurnished in Amsterdam, Amstelveen, Haarlem and surroundings from euros 1000,- and up for short or long term.

Be Home Rentals
info@behomerentals.nl